I had my once-in-a-lifetime chance to ride a Porsche 911 Carrera S. This car is a 3.8L monster that comes with the legendary boxster engine. It produces power at 6600RPM with torque at 4600RPM. The tires equipped with the car are a generous 235/35 at the front and 295/30 at the back. That is something that you can't afford with a normal salary.
The car itself is very easy to drive plus the automatic and the Porsche's Tiptronic manual transmission for those who wanted more power. The standard 911 Carrera S comes with a soft suspension set up that can be quite comfortable for a normal cruise. But there is a button for suspension set up at the dashboard area, but I'm not too sure though. It comes with a traction control to give you the confidence while driving. Thanks to the soft suspension, the body roll was quite bad plus as I was sitting at the back, the head room was so small that I had to tint my head a bit. Basically at the back seats only suitable for kids. Anyway, lets the pictures do the talking shall we =D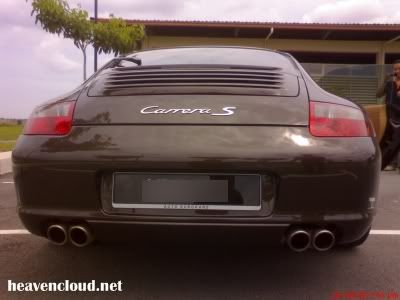 The rear that will make you drool =p
The side view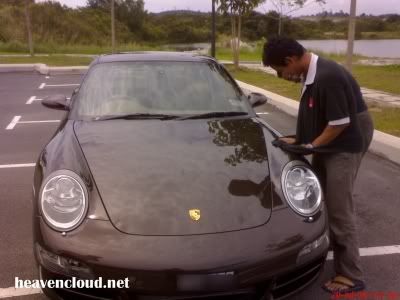 The front view plus the car cleaner boy =p
Another snap for the front view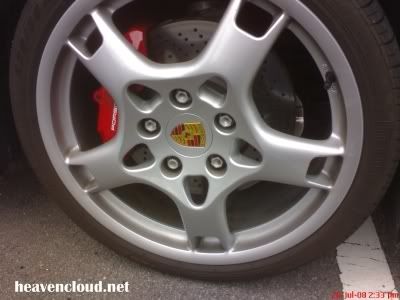 The rims
Size does matter =p
The 3.8L boxster monster
Another close up with the engine bay
The interior
Driving view
A close up with the steering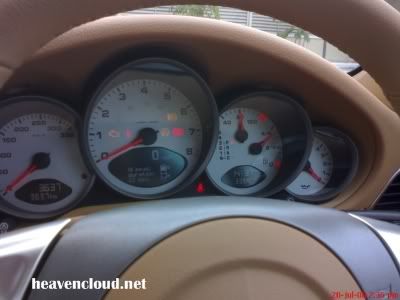 The meter panel. The water temperature meter was left out on the left.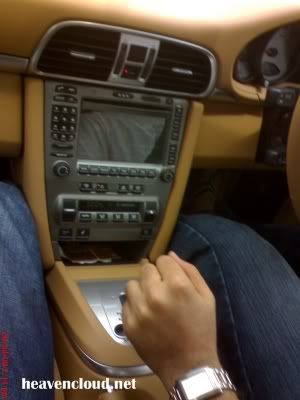 The overview of the head unit plus another goodies
A close up with the center panel. So many buttons, i can't figure out everthing x_x
The gear stick
I didn't manage to take the glove box area, but it comes with 2 cup holders. The bad side of the glove box is it can't open fully due to passenger legs. But overall it is a nice car to drive =) It offers the comfort and also the style that a person need =p I recommend this car for those that can afford it, but if it is me, i better buy the Nissan GTR =p Lastly, this 911 Carrera S also offers a sunroof where:
Shameless people can pop-out their head along the road =p
Ciao~