Hmmm… I seriously need to update my blog frequently or lose my visitors… Eh wait, do I have one to begin with? Hahaha.
Anyway, I would like to announce to all of my friends out there that knows me and reading this very blog right now whether you are a guy or a girl. I'm going to take a Scuba Diving license and I would like to invite you guys that interested in getting one to join me. We will be doing the basic Open Water Diving Course. I have a few surveys and these are what I found:
4days 3nights Open Water Course @ RM1400
package includes:
*3 night accommodation
*Daily breakfast, lunch, dinner + tea break
*Ferry transfer
*PADI course material (Manual,RDP & log book)
*PADI divers certification
*Course fees
*Diving equipment usage
*Places of choice: Redang, Lang Tengah, or Tioman
The advantage of the offer above is that their shop is really opposite the South City Plaza which closes to my home. I also found another offer, RM1240 but only during weekdays. But this is directly dealing with the resort. Redang Pelangi. But I haven't confirmed the price with the guy since I'm planning to go take the license around May or June this year. You may want to look at the sample of the activities during the 4 days 3 nights stay by clicking the link
HERE
.
I would like you to know, I'm quite serious on getting the license. Hence, I already spent a sum of RM729 on getting a Marine Pack for my Sony camera (empty casing only). A picture worth a thousand words when you are down there.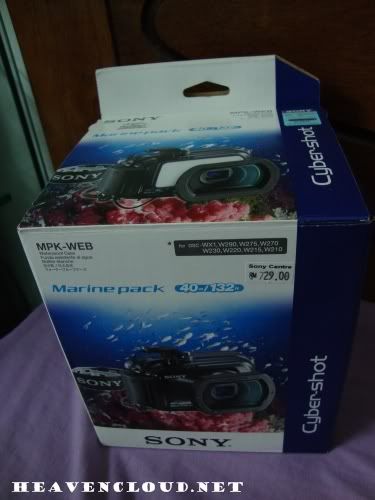 My goal is to explore where the second heaven on the earth resides and capture each moment of it. It is part of the romance after all =) So do let me know if you are interested in joining me.
Ciao~